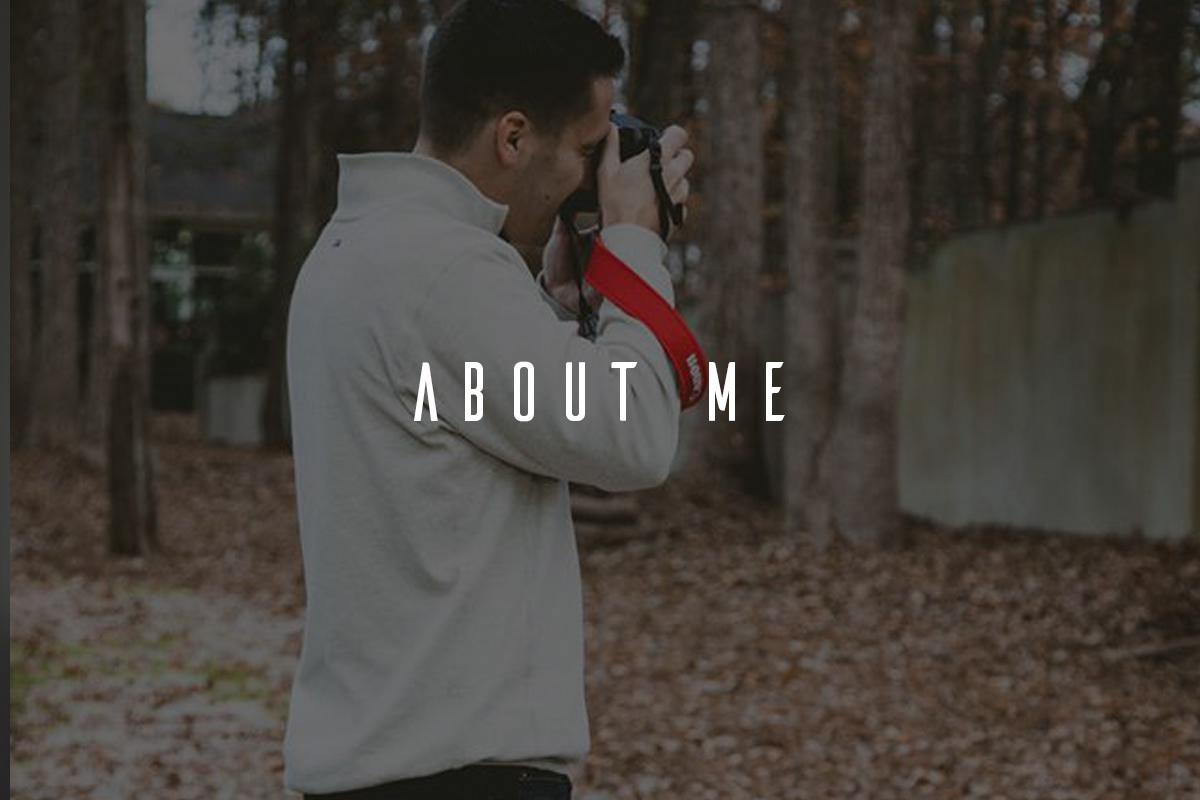 Matt here. Photography huh? Yeah I like that stuff.

It all started with a life changing event. It's not important, so I will spare you the details. Photography isn't a job for me, but rather a release. If you'd like me to shoot your family or event, then of course, please do ask! I would love nothing more than to capture this, this, and that for you.

I tend to shoot rather dark, contrasty, unnaturally colored images. Why? Because I can. I have an unhealthy tendency of buying and selling cameras when I become bored of them. But, I must say, it sure is fun. Canon shooter from day 1.

The cool part... Are you a photographer? Are you trying to be? Interested in what it is? Shoot me a darn message then! Where have you been?! No but seriously I would love to help you out. What's my fee? Fee? Until I can start making a living out of charging you people to learn from me, then it's free.


End note: If you're finding yourself struggling, then simply remember this right here–
"If your life just got a little bit harder, then that probably means you just leveled up."